High Polymer Fucoidan, 30 capsules
Supplement Facts
Serving Size 1 Capsule
Serving Per Container 30
Fucoidan (from Okinawa Mozuku (Cladosiphon okamuranus) algae) (Kimura-Fucoidan®) 227mg
Daily Value not established.
Developed through extensive research
Mozuku fucoidan made from Okinawa mozuku is a health food produced and researched by Kimura Fuctional Foods. After 20 years of research, we have extracted and purified fucoidan without destroying its essencial composition. Fucoidan is extracted using our own "Ultra Filtration F Technology" to retain its high molecular weight structure which is essential to deliver nutrients provided by fucoidan.  Our product, Fuco'min, proivdes only the purest ingredients to help you live a healthy life.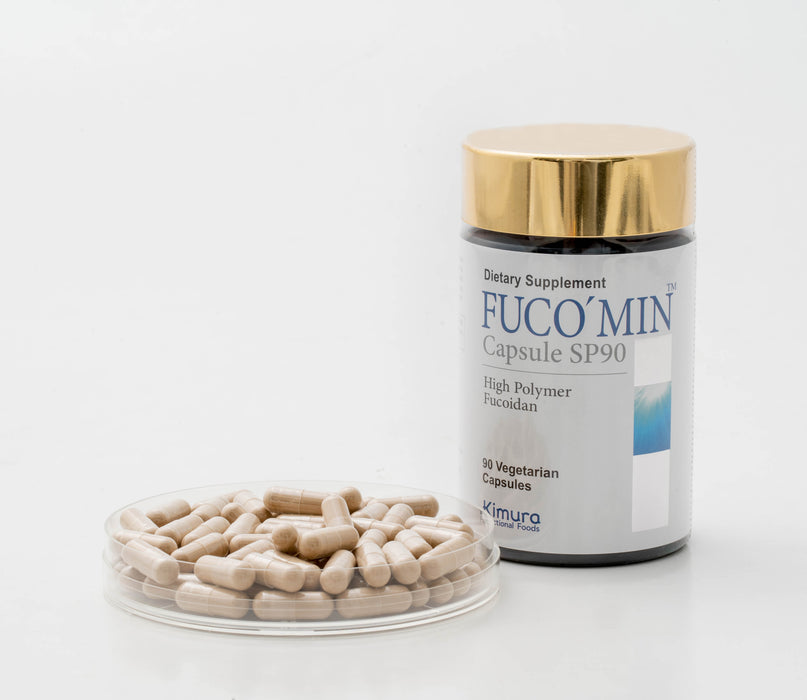 • Uses only high quality Mozuku cultivated in the seas of Okinawa.
• Produced in our own factory which complies with strict quality control standards.
• No taste or smell.  No preservatives, fragrances or colorings.
• We offer fucoidan at an affordable price since we sell direct to consumers.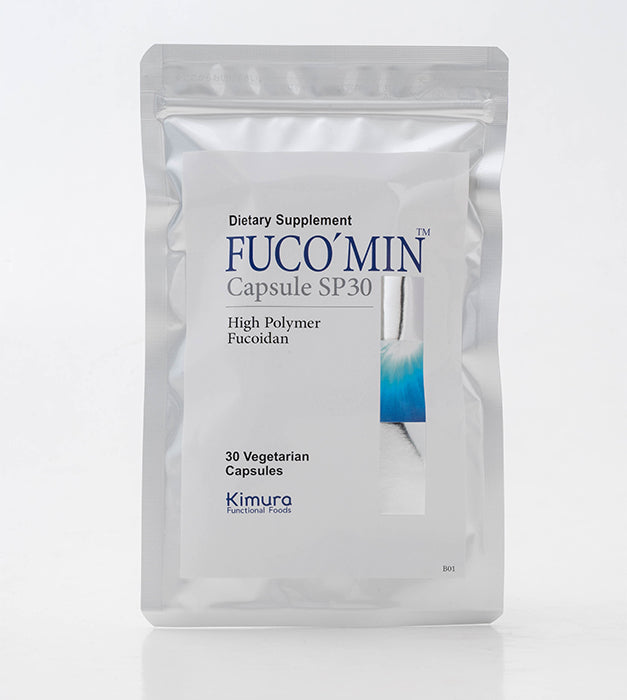 Know the benefits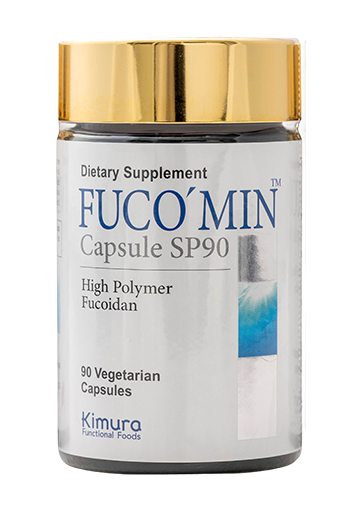 Science-based food nutrition

Potential to help provide antioxidant protection*

Potential to help enhance immune system function*

Non-GMO / gluten free / vegan
More reasons to choose FUCO'MIN®
1000's of lives changed
I am grateful for the life I have had so far. Looking at the magazine in the hospital, I learned about "fucoidan", and now it's been about a year and a half since I started drinking. I am 97 years old this year. Everyday I appreciate my age and try to forget my anxiety.
Last year I was able to work without taking a day off from work. I am having a wonderful life. Maybe it's because of Fucoidan. Recently, I have given two boxes a month to my brother-in-law who is suffering from various physical problems. Like me, I hope Fucoidan will be of some help.
After being bedbound for almost 10 years, I am now in very good shape. I am very grateful to the mozuku fucoidan.
Since then, I have been actively eating healthy foods such as kelp, mozuku, yam, and natto. I also give my dog (Dachshund, 15 years old) fucoidan and he is always full of energy.